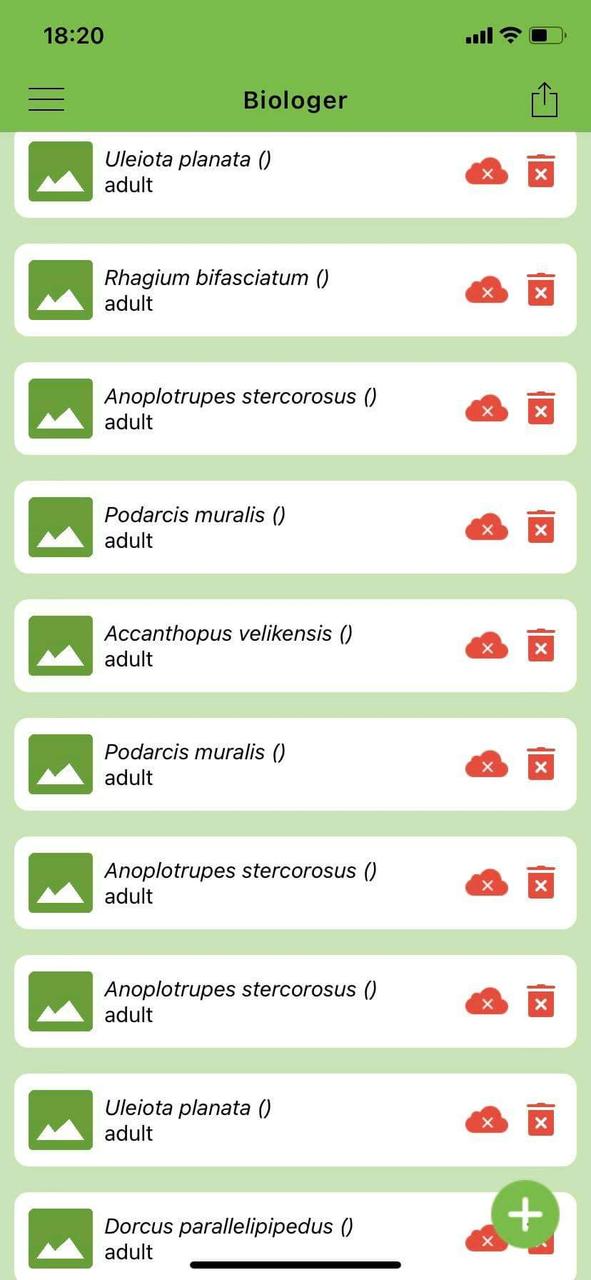 Nikola Popović just prepared an iOS application for Biologer that is intended for collecting data on biological diversity in the field, in the same manner as our Android application. You can find it on Apple App Store and this hot autumn lets you test it before the brand new filed season. As always, if you find some errors report them on github issues.
What should you expect from the app?
For now this application lets you use your iPhone GPS and camera to collect basic data in the field and upload it to the web server. Note that some setup options are still missing in comparison to Android application, but we hope to incorporate them soon.